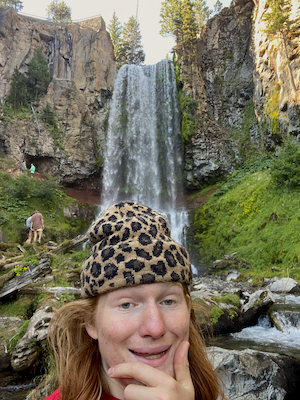 I grew up in Beaverton, Oregon, but now I live in Bend, Oregon where I'm going to college to pursue a degree in Graphic Design. I enjoy the outdoors, including skateboarding and snowboarding.
At 5 years old, I was diagnosed with High-Functioning Autism (also known as Asperger's Syndrome). Growing up, I was a super hyper kid and I had a difficult time fitting in. I never felt like I had a voice that was heard by anyone else, but I did find ways to cope through action sports, such as skateboarding and snowboarding.
At 17 years old, I started playing guitar and fell in love with it. I've used the guitar to find my voice and a way to express myself through music. The music that I've been making expresses all facets of my personality, from my more energetic side to my more sensitive side.
In addition to making music, I'm also an artist and I really enjoy creating original designs that incorporate flowers into my artwork. I love the simplicity and the beauty of flowers and I try to let that mentality be reflected in my music as well. I love a simple, yet strong, aesthetic.
I'm an animal lover: I have two dogs and two cats.